How to use interactive keys
Step 6
The next best character at the top of the list asks if the pleopods are modified as sexual organs in males. This may not be an obvious character to see. You have to have mature males among your collections and be able to recognize them.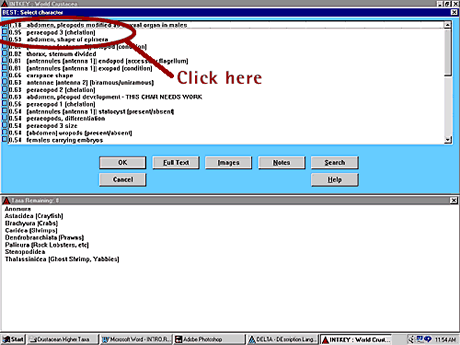 Select peraeopod 3, chelation.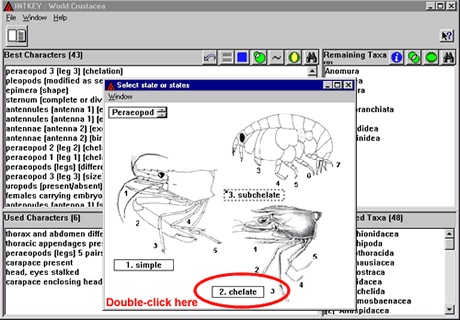 Double click on state 2 chelate, and only three taxa remain.